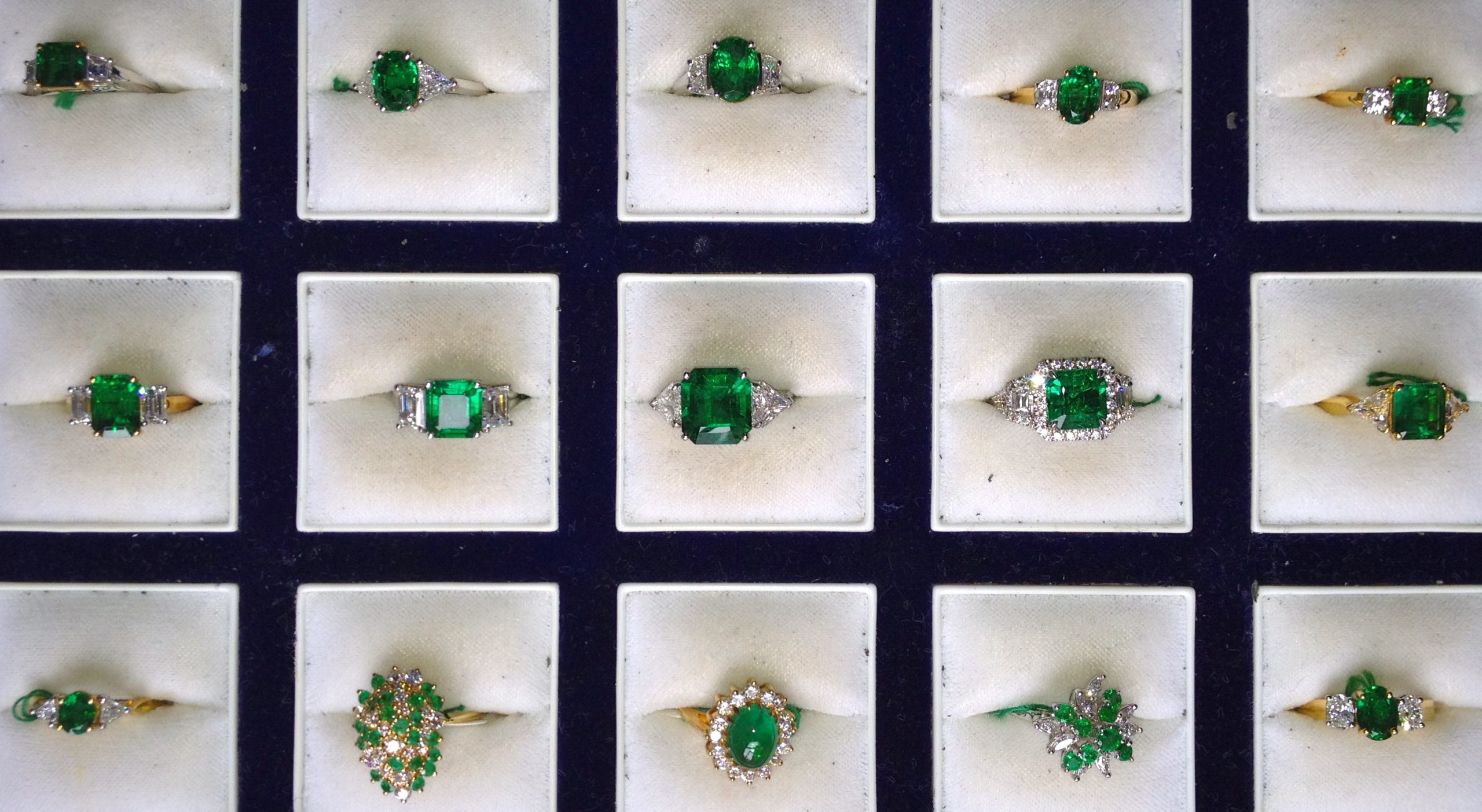 Rings
From emerald cabochons to oval, square or emerald cut emeralds. They can be accommodated with your choice of surrounding or side stones. These can be fancy shaped diamonds like a heart shape or a trapezoid. Diamond, Sapphire and ruby rings can be made bespoke too.
We feature emeralds from the most exclusive emerald mines in the world
Necklaces
Colored sapphires and diamonds necklace with matching bracelet. It is hard to find such an assortment of equally sized and cut diamonds and sapphires. This is what makes this necklace and bracelet so unique.
Such an assortment of colors makes you definitely feel upbeat, young and dynamic
Earrings
Sizable matching gemstones are never easy to find. When we say matching, we mean quality, weigh, size and cut. It's obviously more difficult to find these matching sapphires than all these small diamonds. We only deliver perfect matching settings. Notice also these perfectly finished round prongs, real quality craftsmanship.
Wearing exquisite jewelry should make you feel happy and proud.

Bracelets
Another example of finely selected matching gemstones.
Match your outfit to your personality . Be yourself, be creative, stand out!
We will assist you in assembling a specific look: the Hamptons weekend garden party, the Manhattan 5PM reception, the MET Gala Dinner, the Oscars Red Carpet perfect outfit, ...